国鉄よ永遠に JNR Forever!
1987年4月1日に分割民営化されるまで,国鉄の路線が日本全国を網羅していました。国鉄時代の名残を残す懐かしい列車や駅を集めてみました。
Japan National Railways, abbreviated JNR, had provided a national railway network in Japan until it was devided and privatized to Japan Railways group in 1987. This is a gallery focusing to JNR.


・駅(西日本) Stations(West Japan)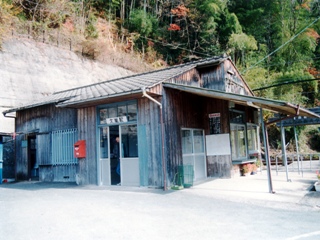 飯田線大嵐駅。急峻な山に囲まれた地形のため車でアクセスする事が困難。新聞や郵便の配達は電車で行われる。1997年にレンガ造りの新しい駅舎が完成した。(1992年10月撮影)
Ozore Station on the Iida Line. It is difficult to access by car due to precipitous terrain, hence news and post mails are delivered by train. New station building made by bricks are completed in 1997. Photo in Oct, 1992.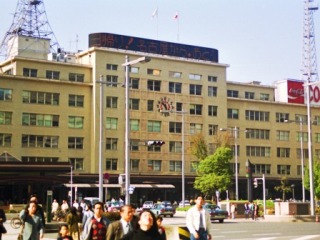 東海道本線・関西本線名古屋駅。東洋一の規模を誇る駅舎として1937年に建設され名古屋鉄道管理局に使用されていた。1993年に取り壊されて現在は世界最大の駅舎が聳えている。(1994年1月撮影)
Nagoya Station on the Tokaido Mainline and the Kansai Mainline. This station building was completed in 1937 as the largest one in the Orient and used by JNR Nagoya District Authority. Demolished in 1993 and rebuild with the largest station building in the world. Photo in Jan, 1994.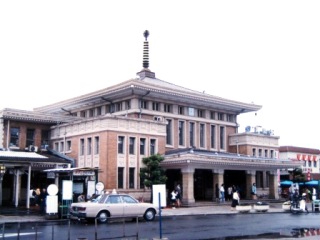 関西本線・桜井線奈良駅。古都に相応しく和洋折衷のスタイルで1934年に建設された。2003年に建て替えられた際はこの駅舎は移動され、観光案内所として現存している。(1992年4月撮影)
Nara Station on the Kansai Mainline and the Sakurai Line. This station building was constructed in 1934 with fusion of Western and Eastern style. The building was replaced in 2003, but was not demolished but moved nearby and exists as tourist information. Photo in Apr, 1992.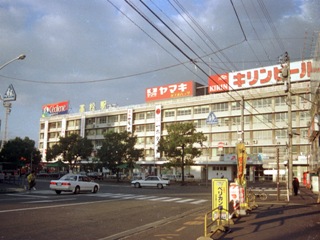 予讃本線・高徳本線高松駅。四国の玄関口として宇高連絡船の桟橋を持つ頭端駅だった。駅舎は1999年に解体され建て替えられている。(1990年11月撮影)
Takamatsu station on the Yosan Mainline and the Koutoku Mainline. This station is a terminus functioned as a gateway of Shikoku District, and had a pier of train ferry. This station building was scrapped in 1999 to replace. Photo in Nov, 1990.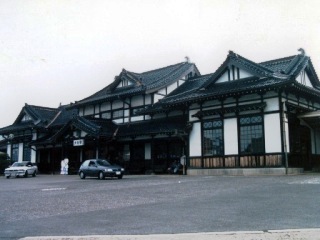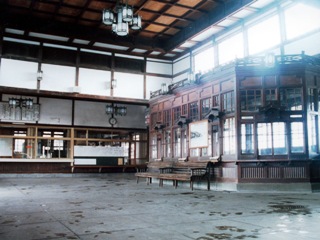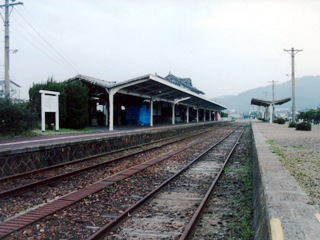 大社線大社駅。出雲大社参拝客用に建設された大社線の終着駅だったが残念ながら1990年に廃止された。駅舎は純和風の荘厳な造りで、当時のプラットホームとともに保存されている。(1992年3月撮影)
Taisha Station on the Taisha Line. Taisha Station was the terminus of Taisha Line for tourists of famous Izumo Taisha Shrine. Regrettably abolished in 1990. Station building is significant pure Japanese style, and preserved with platform. Photo in Mar, 1992.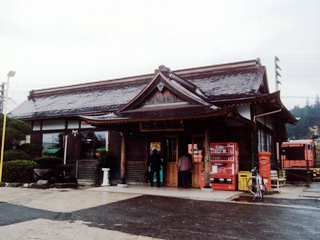 木次線出雲横田駅。駅舎は1934年の開業以来のオリジナル。神話の里に相応しく伝統的建築の駅舎である。(1994年3月撮影)
Izumo-Yokota Station on the Kisuki Line. This station building is the original one since opening in 1934. Traditional architecture suitable for Japanese mythological village. Photo in Mar, 1992.
鹿児島本線門司港駅。九州最古の駅として開業し、1942年に関門海底トンネルが開通するまで九州の玄関口であった。
ネオルネサンス様式の駅舎は1914年に建築され、重要文化財に指定されている。(1989年3月撮影)
Mojiko Station on the Kagoshima Mainline. This is the oldest station in Kyushu District, and was a gateway of this area until Kan-Mon undersea tunnel was opened in 1942. This Neo-Renessance style building was constructed in 1914, and designated as an Important Cultural Property by Japanese Government. Photo in Mar, 1989.