アールヌーボー建築 "Art Nouveau" architectures
植物のような流れる曲線を採りいれたアールヌーボー建築を巡って。
Tour for Architectures of "Art Nouveau" with curved lines inspired from plants.
・オランダ アムステルダム / Amsterdam, The Netherlands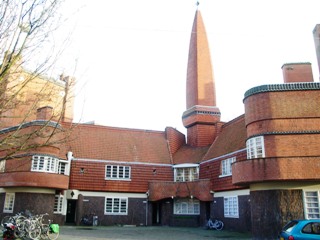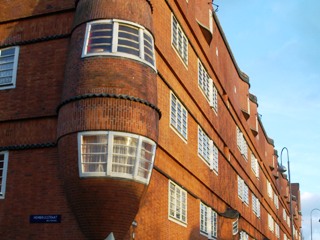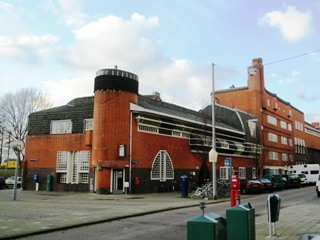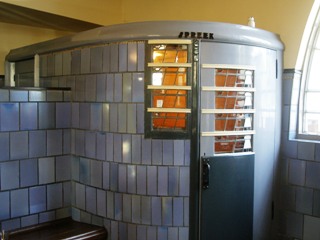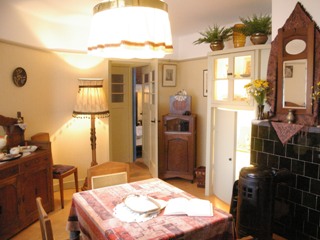 Spaarndammerplantsoen 140, Amsterdam
集合住宅ヘット・シップ。ミシェル=デ=クレルク設計 2007年1月撮影
(上左)村の広場をイメージした区画。(上右)曲線を描くレンガ積み
(中左)博物館になっている旧逓信局の一角。(中右)電話室
(下左)公開されているモデルルーム Apartment complex "Het Schip", designed by Michel de Klerk. Photo in Dec, 2006
(upper left)The corner inspired from a village plaza. (upper right) curving brick work.
(center left) The corner of museum, ex-PTT office. (center right) Telephone room
(lower left) A model room open to public.

・オランダ ロッテルダム / Rotterdam, The Netherland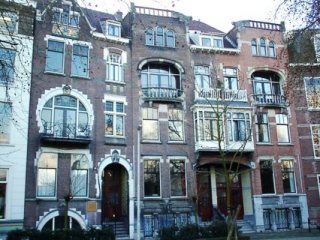 Schiedamsesingel 161, Centrum, Rotterdam
ロッテルダムのスキーダムシンゲルという一角でアールヌーボーの建築が見られます。
The "Art Nouveau" architectures can be seen on the street of Schiedamsesingel in Rotterdam.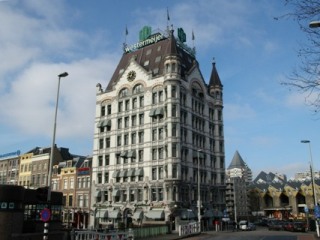 Wijnhaven 3, Centrum, Rotterdam
Het Witte Huis (ホワイトハウスの意)は10階建てのビルで、建築当時は欧州で最高層のオフィスビルでした。
第2次世界大戦のドイツ軍空爆で破壊されなかった数少ないロッテルダムの建築です。
Het Witte Huis (The White House) is a 10-storey building, and it was the tallest office building in Europe when build.
This is one of the few building in Central Rotterdam which survived from German bombing in World War II.