国境コレクション Border Collections
今までに越えた国境を集めてみました。
Gallery of Borders where I crossed.
・アフリカ / Africa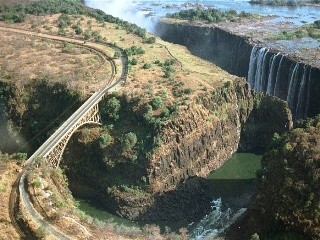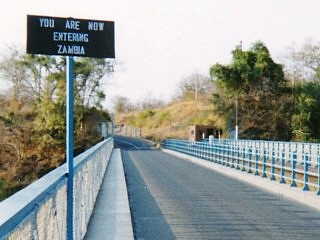 ビクトリア滝のザンビア・ジンバブエ国境 1992年7月撮影
(上左)ビクトリア滝の航空写真。国境に掛かる橋は鉄道・道路併用橋。
(上右) 国境の橋の中間地点にはザンビアに入国することを告げる標識が。
Zambia/Zimbabwe Border, along with the Victoria falls. Photo in Jul, 1992
(upper left) Aerial photo over Victoria falls. The bridge over the border is for both road and railway.
(upper right) A sign post to show the border at the middle of the bridge.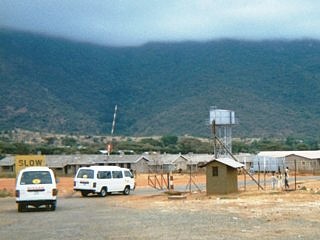 ケニア・タンザニアの国境。乗り合いタクシーで国境越えをする。 1992年8月撮影
Kenya/Tanzania Border, passing by shared-taxi. Photo in Aug, 1992