国境コレクション Border Collections
今までに訪れた国境を集めてみました。
Gallery of Borders where I visited.
・香港-中国本土 / Hong Kong - Mainland China
沙頭角 / Sha Tau Kok
冷戦下、英領香港と中華人民共和国の境界は鉄のカーテンの一部であり、軍事上の理由で辺境地域へ入域することは厳しく制限されてきました。香港が中国に返還されて以降も、異なる社会体制のもとで出入国を管理するため、辺境地区の入域制限措置が継続されています。2012年2月15日に制限措置が緩和されて以降も、境界の東端に位置する沙頭角村は中英街で中国と直接繋がっているので住人以外の入域が認められておりません。
During "The Cold War" period, the boundary between British Hong Kong and Peoples Republic of China was a part of "Iron Curtain", and entry of boundary was strictly restricted due to military reason. After Hong Kong's hand-over to PRC, the policy of boundary control has been maintained due to immigration and customs reason under different solical systems. Some restricted area was opened to publicaccess on 15th Feb, 2012, however, the access to Sha Tau Kok town located at the east end of the boundary is still permitted only for local residents.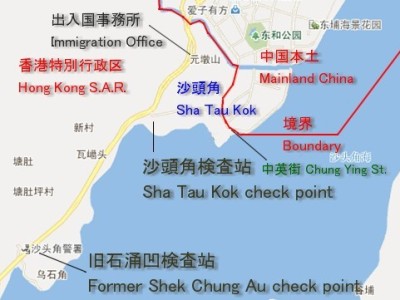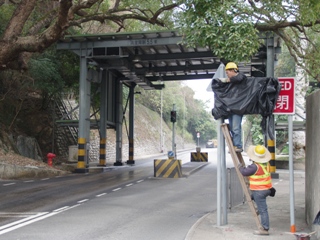 (左)2012年2月15日に廃止された旧石涌凹検査站。標識の取外し作業中。2012年2月18日
(右) 旧石涌凹検査站から沙頭角検査站までのバスの車窓。九龍バス78K系統。
(left) Former Shek Chung Au check point, abolished on 15th Feb, 2012. Dismantling sign posts. 18/Feb/2012
(right) View from KMB bus 78K from Shek Chung Aug to Sha Tau Kok Check point.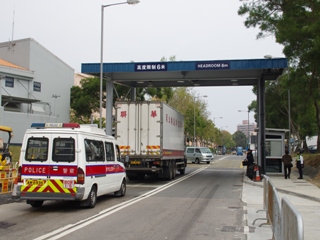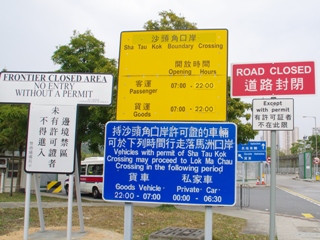 (左)沙頭角検査站。この先は一般人立入り禁止。
(右) 出入国事務所へも歩いては行けない。
(upper left) Sha Tau Kok Check Point. Access is restricted beyond this point.
(upper right) Can not walk through to Immigration office neither.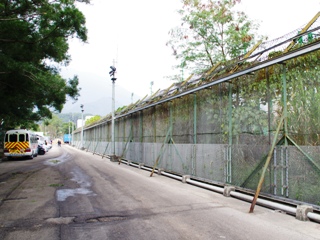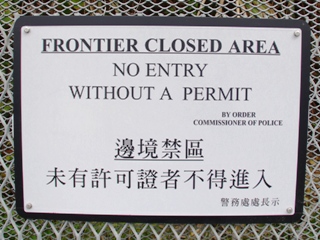 (左)鉄条網が沙頭角を囲んでいる。
(右) 鉄条網の看板。
(left) Sha Tau Kok town is surrounded by fences.
(right) Notice on the fence.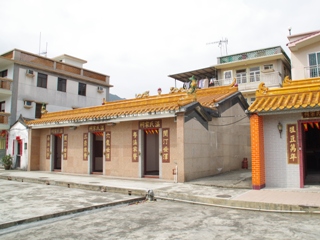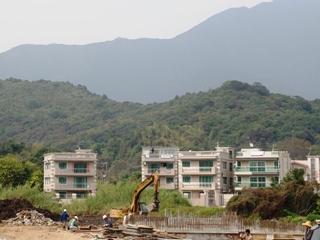 新たに一般開放された下担水坑村。
Ha Tam SHui Hang village, newly opened for public access.