ヨーロッパの小国たち European Microstates
ヨーロッパの小さな国めぐりです。
Gallery of European Microstates.
・ルクセンブルク大公国 / Grand Duchy of Luxembourg
ルクセンブルクは現存する唯一の大公国で、ドイツ・ベルギー・フランスに囲まれた内陸国です。税率が安いため、周辺国からの買い物客で賑わいます。
Luxembourg is the only Grand Duchy Country existing in the world, and landlocked country surrounded by Germany, Belgium and France. Due to the difference of tax rate, many visitors from surrounding countries enjoy shopping.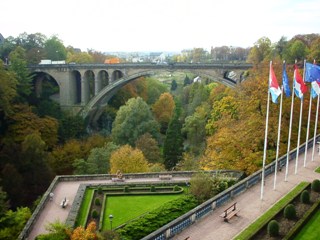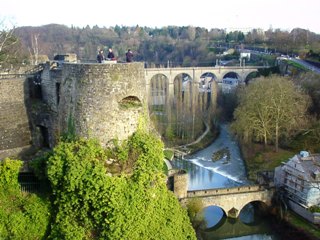 (左)紅葉の綺麗なアドルフ橋。 2004年10月撮影
(右)ルクセンブルク市の要塞群は世界遺産に指定されています。 2002年11月撮影
(Left)Adolphe Bridge with beautiful autumn leaves. Photo in Oct, 2004
(Right)Fortifications in Luxembourg City is designated as the World Heritage.